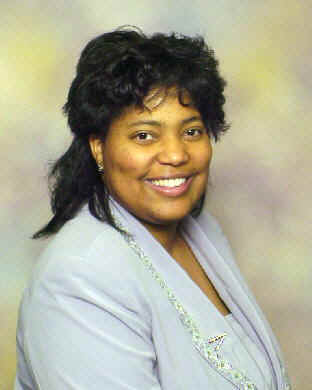 Lady Karen Yvette Green is the co-founder of Bible Way Ministries in San Angelo, Texas, and diligently works side by side with her husband in the ministry of the gospel. Lady Green was born in San Antonio , Texas where she was educated in the Wheatley Height Independent School District . Lady Green then went on to Incarnate Word University in San Antonio, Texas, where she received her Bachelor of Science degree in Nursing.
Lady Green was raised in the church and was baptized in Jesus name and received the baptism of the Holy Spirit in Refuge Church of Our Lord in San Antonio, Texas under the pastorate of the late Bishop Elfreddie Lee. Lady Green served as a faithful member of the youth department and sanctuary choir.
Lady Green was introduced to a young man by the name of Lonnie Green III from Del Rio, Texas . The two soon fell in love and were united in marriage in June of 1991. To this union, they have added four children, Daylon Rey, Alonah Felicia, Lonissa Kae, and Breylon Thomas.
Lady Green followed her husband as the Lord called him into ministry. The journey was not an easy one, but she was faithful to her husband and the Lord. As her husband served under his father in ministry at Bible Way Church , Del Rio , Texas , so too did Lady Green. She taught Sunday school, as well as sang in the choir and played the piano.
When her husband was called to San Angelo to open a church, she did not hesitate to follow while providing her full support. She left her job and home to go to a place where she did not have a home, job, or knew anyone. Upon Pastor and Lady Greenís arrival in San Angelo , Texas , they did not have any church members. Lady Green rolled up her sleeves and worked feverously in every area. The Lord soon began to bless their hands and the ministry began to grow. Soon Lady Green along the side of her husband began to disciple the saints of God and lead them in the truth of God. Through her faithful work in the ministry, the Lord has truly blessed both she and Pastor Green. She now oversees the womenís department of Bible Way Ministries (Women of Purpose), and also works consistently with the childrenís ministry (Kingdom Kids). To God be the Glory for all he has done in her life!