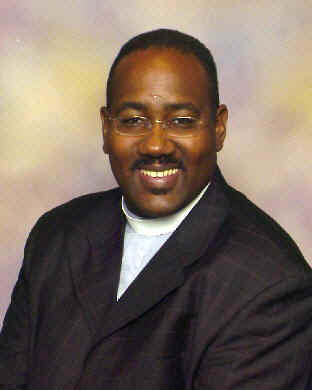 Lonnie Green III is the Founder and Senior Pastor of Bible Way Ministries in San Angelo, Texas. Pastor Green was educated in the Del Rio, Texas Independent School District, and went on to receive his Associate Degree from Texas State Technical University. Pastor Green is also a graduate from The Liberty University Institute of Biblical Studies, and has received his Certificate of Ministry degree from Howard Payne University.
Pastor Lonnie Green met and fell in love with the lovely Karen Y. Joiner and they were married in June of 1991. To this union, they have added four adorable children Daylon Rey, Alonah Felicia, Lonissa Kae, and Breylon Thomas.
Pastor Lonnie Green received the gift of the Holy Ghost at an early age, and began to work in the church under the leadership of his parents. Bishop Lonnie Green Jr. and Mother Doris Green at Bible Way Church in Del Rio, Texas. Pastor Green served as a musician, teacher, and Jr. Deacon until his call to the ministry. Then Pastor Green served as Youth Pastor of Bible Way Church as well as Assistant Chaplin at the Val Verde County Corrections Facility. In 1995, Pastor Green received his Elder Credential from the Church of Our Lord Jesus Christ of the Apostolic Faith Inc. Shortly after that, he became the Assistant Pastor of Jerusalem Temple in Brackettville, Texas while maintaining his duties at Bible Way Church, in Del Rio, Texas.
In 1996, Pastor Green and 1st Lady Green heard the call from the Lord to start a ministry in San Angelo, Texas. So they packed their bags and moved to West Texas. In January of 1997, after some hard work, the doors of the church were opened and Bible Way Ministries in San Angelo, Texas was now a reality. In 2003, Pastor Green was promoted to the office of District Elder in the Pentecostal Fellowship Churches Inc. In just 7 years, the church has grown tremendously and continue to blossom. With Pastor Green message of deliverance and faith, many drug dealers, alcoholics, and gang members have given their lives to Christ and now are active members of the church. Also, Pastor Green ministry and vision has made it possible for him to be a well renowned and sought after preacher and teacher.